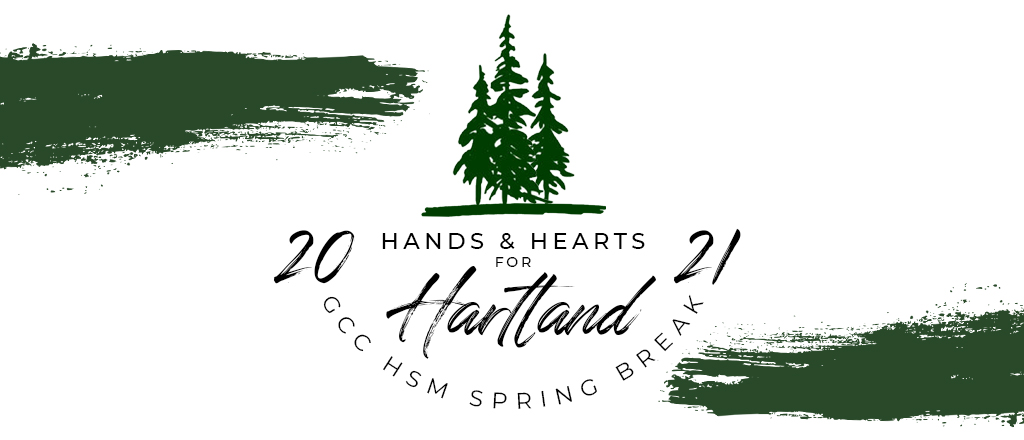 From Monday, March 29 – Thursday, April 1, we will take a team of students to work at Hartland Christian Camp. They have several projects in their facilities and on their property that need to be accomplished. Completing these projects will help Hartland Christian Camp continue to accomplish their ministry that God has called them to. We will stay on site at Hartland. In the evenings we will have scheduled meetings as well as free time.
We will leave from Visalia for Hartland at 10:00AM on Monday, March 29 and return around 2:00PM on Thursday, April 1.
By serving on this team, you are committing to serve for the full duration of the trip.
The cost of this service trip is $99
If you choose to be apart of Hands & Hearts for Hartland, you must attend the training meeting on Sunday, March 21st from 3:00 – 5:00pm. All monies for this trip are due by this training meeting
We encourage you to send out letters of support to people asking for help sponsoring you
All money raised will go to the ministry of Hartland Christian Camp.