We are excited to announce that we are offering Children's classes ages 4 through 6th grade on Sunday mornings at 8:30AM. Kids are dismissed during the Worship Service to their classes, however check in is available on the church patio at 8:15AM.
Our Nursery and 2's & 3's class are also available for the 8:30AM service. Check in will be available for these class at 8:15AM.
___________________

VBS 2021
Get ready for the best week of the year, June 21-25. Visit the VBS page to learn more and register!
___________________

WAGON TRAIN SUMMER CAMP
Get ready for an awesome week at Wagon Train. Camp is June 4-10, 2021. Space is limited.
___________________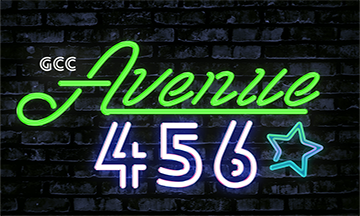 AVE. 465
This is our ministry geared toward 4th, 5th, and 6th graders. For updates on Ave. 456 events please follow our Instagram!
___________________
AT HOME CHILDREN'S MINISTRY
Sunday School- Sunday school materials can be found in the links below. You can watch the bible story video, watch Miss Brittany's lesson, and use the PDF's to print out activity sheets.
SUNDAY SCHOOL LESSONS & TEACHER GUIDES: JUNE 20

2 Year - KindergArten Video2 YEAR - KINDERGARTEN WORKSHEETTEACHER GUIDE - 2 Year - Kindergarten
1st Grade - 6th Grade VIDEO1ST GRADE - 3RD GRADE WORKSHEETTEACHER GUIDE - 1st GRADE - 3rd Grade
4TH GRADE - 6TH GRADE WORKSHEETTEACHER GUIDE 4TH GRADE - 6TH Grade
________________________

AWANA Clubs
Registration for 2021-2022 AWANA year will begin in August 2021!
Some Exciting news- we now have an app that you can track your child/ children's progress in their book. Keep in touch with their leaders, get updated on what is happening in AWANA. This will be your number one place to get current AWANA new, important dates, video lessons, parent tools for you and resource for you children.
The AWANA app is currently available at the links below and will take you to your app store for either apple iPhone or android.
________________________
Want to serve in Children's Ministry?