CONNECT WITH US ON INSTAGRAM
________________________
SATELLITE Summer -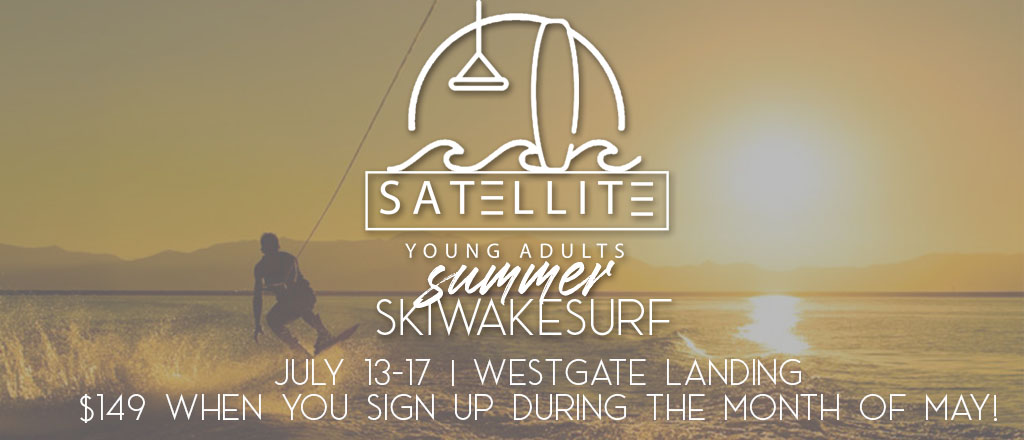 All young adults are invited to a getaway at the Delta July 13-17 at Westlake Landing. Take advantage of MAY DAYS by signing up during the month of May at a discounted cost of $149. You can register on Thursday nights at Satellite, at the church office or you can register online. For more information contact Pastor Cory Ogborn,
SATELLITE MID-WEEK -
We meet on our North Campus each Thursday night at 6:15 for a $3 meal and/or at 7:00 for Worship & The Word. Safe gathering practices encouraged!
SOCIAL MEDIA -
Stay up-to-date with Satellite! The best way to stay in touch is through Instagram, linked above!
WE ARE EXCITED TO BE TOGETHER AGAIN! PLEASE DON'T HESITATE TO REACH OUT